With iViewHD IPTV you can spend quality adult time. However, the IPTV adult channels are locked by default to protect Family values. All you have to do is enter the secret code to unlock the IPTV adult channels.
This tutorial will show you how you can do it.
Don't have an iviewHD IPTV Code yet? We offer a 3-day free trial for new iviewHD IPTV users, allowing you to thoroughly test our IPTV service and channels before subscribing!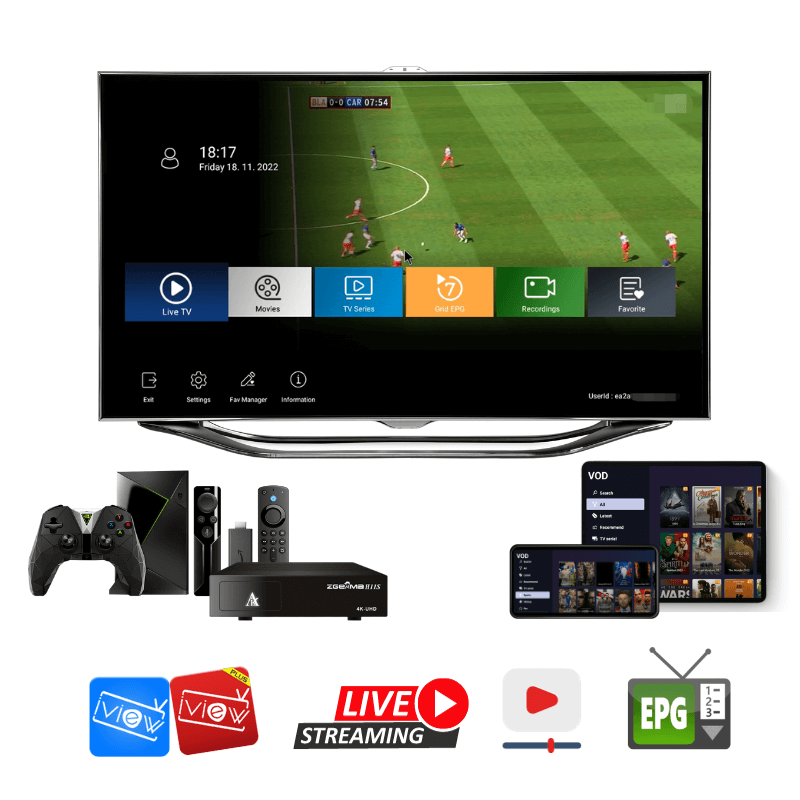 How to unlock IPTV Adult channels? – iviewHD IPTV
You can permanently unlock IPTV adult channels, which are hidden by default.
Illustrated steps:
iviewHD, please follow these steps. STB/PAD Version:
-1 Click Settings on iviewHD APK Home page.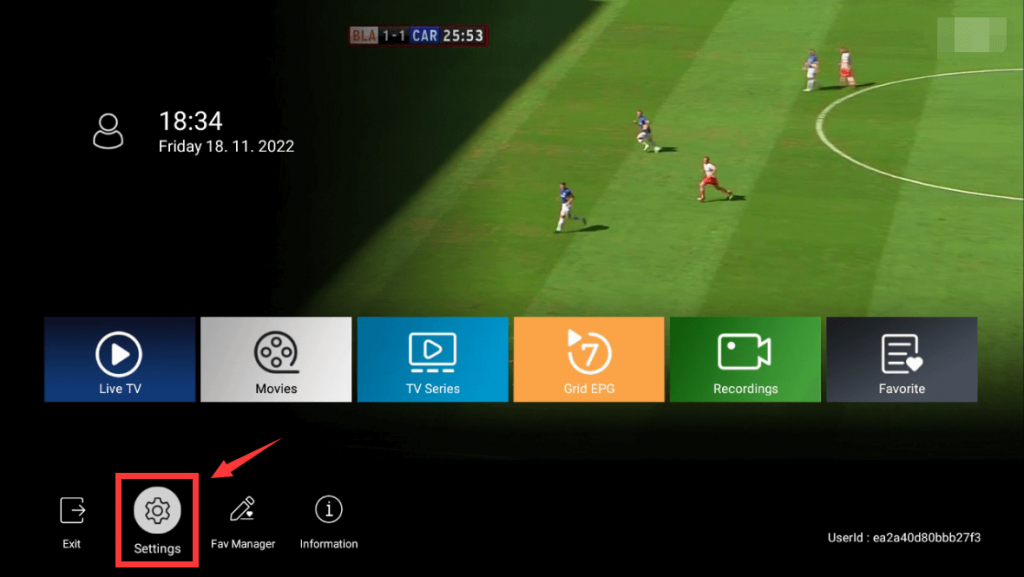 -2 Go to A Switch and click the arrow to switch to ON mode.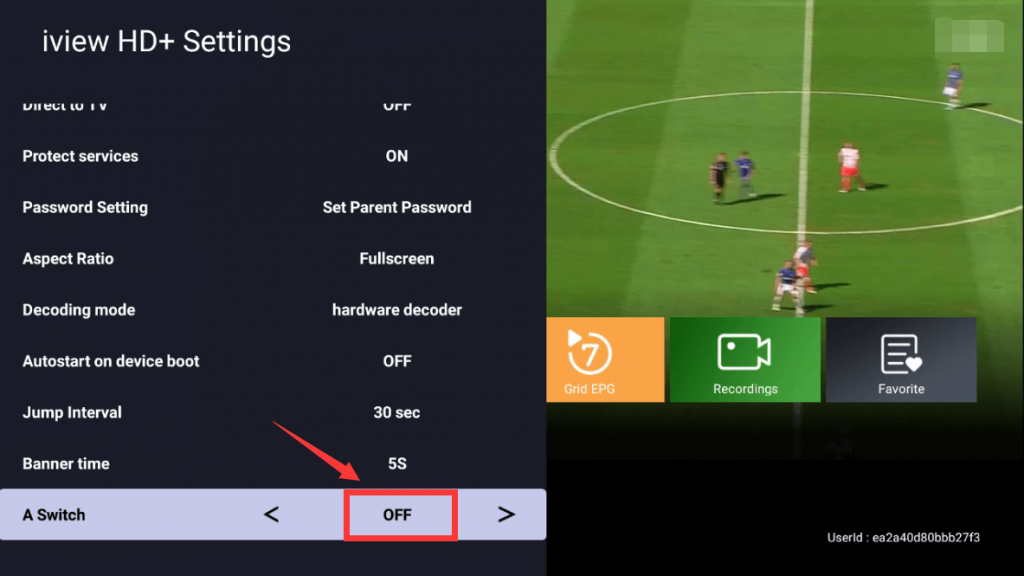 -3 Touch or tap the OK button on the remote. Input secret code "1827"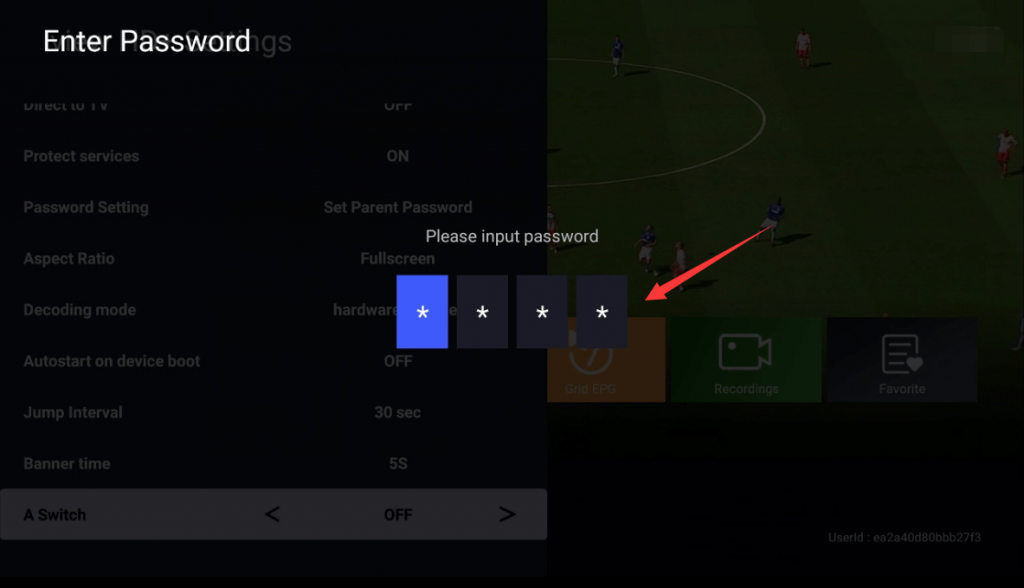 Very good. Now you've unlocked the Adult channel.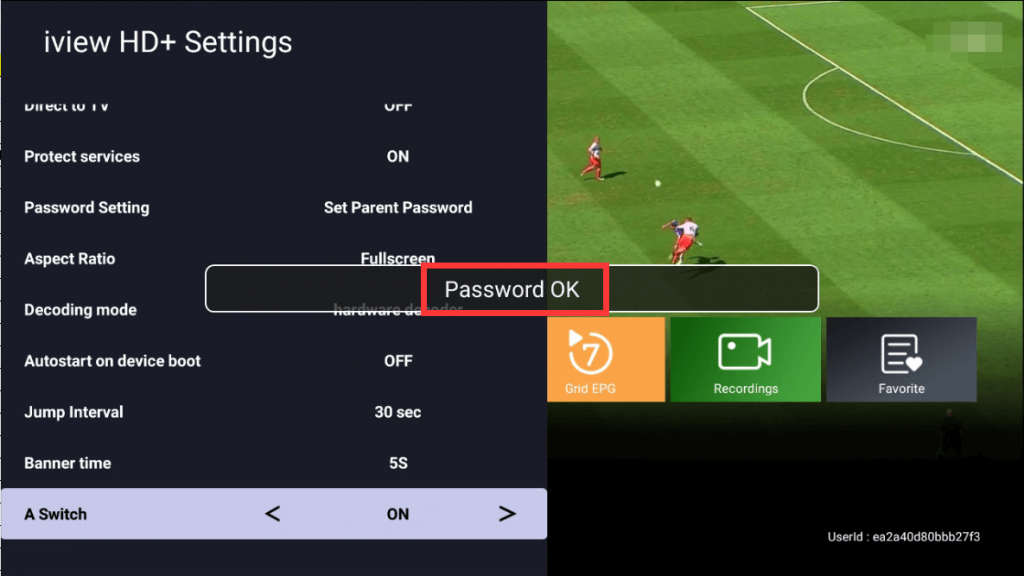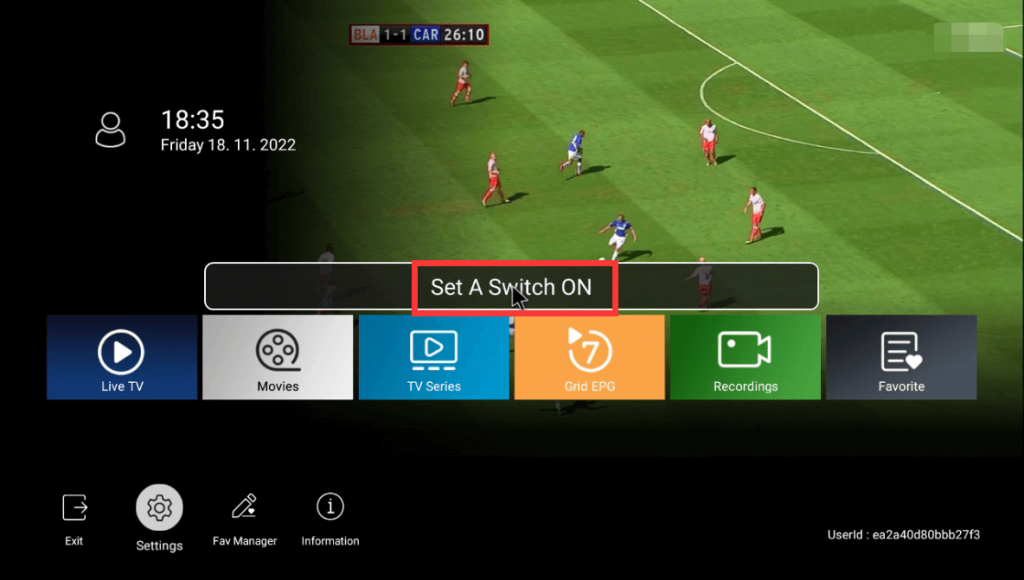 Next, how do I watch IPTV adult channels?
In the Live TV Menu Scroll all the way down to XXX (Adults Channels)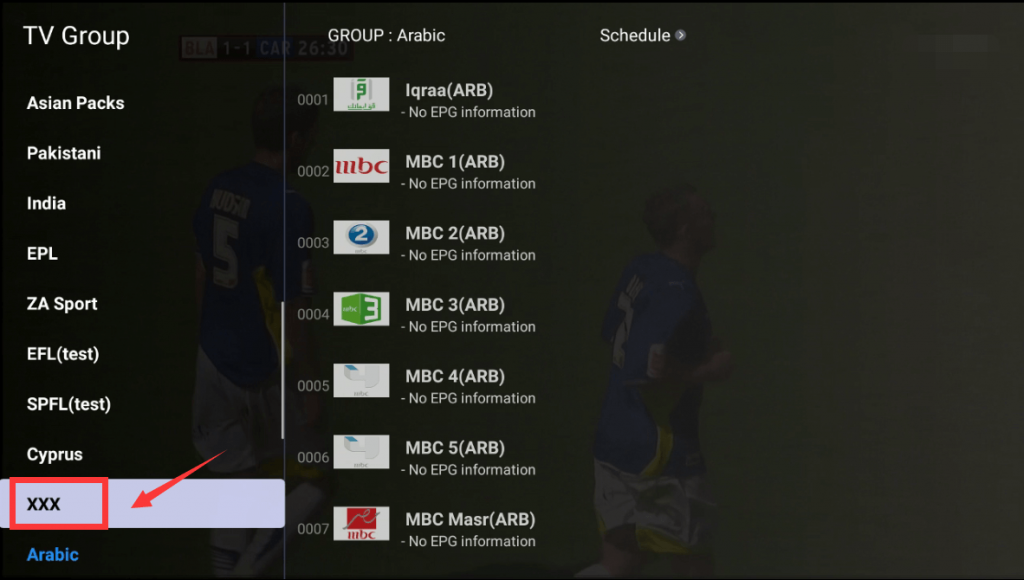 Now select any Adult Channels and enter.
This is when the screen pops up and asks you to enter your password, you just need to enter the secret code "1827" again.
Once you do it you are in the Channel viewing it.
Let's quickly summarize the steps: Settings – A switch – ON – Enter "1827"- Go to channel – Enter code again.
What others are reading:
Video Tutorial: How to watch 18+ Adult Channels on iviewHD?
Watch the video below to learn how to activate adult channels on your IPTV service.
Was this tutorial helpful? Let us know by comment.
FAQs
What is IPTV?
IPTV, or Internet Protocol Television, is a digital TV service delivered over the internet rather than through traditional terrestrial, satellite, or cable formats. Common types of IPTV include:
Live TV: Streaming live television channels.
Time-Shifted Media: Also known as catch-up TV, where shows are available for a certain period after their original air time.
Video on Demand (VOD): Where users can choose and watch video content from a catalog at any time.
TV on Demand (TVOD): Specific television content is available on demand.
Interactive TV: Offers interactive features like voting and shopping through your TV service.
IPTV itself is legal when it's provided by a legitimate provider with the necessary rights to distribute the content. However, the legality can vary based on the type of content and the location. In the UK, US, and Australia, IPTV is legal as long as it's offered by an authorized service provider. Unofficial or pirated IPTV services, which provide content without proper licensing, are illegal in these countries.
How do I get IPTV Trial Code?
You can obtain a free trial code by registering a free iviewHD IPTV account in our store and subscribing to a free IPTV trial package. For detailed instructions, please refer to: Register and buy iviewHD IPTV
Can I watch IPTV from anywhere in the world?
Absolutely, our IPTV service is accessible worldwide. However, it's essential to ensure your internet speed exceeds 4Mbps to enjoy uninterrupted channel streaming.
How can I use IPTV Code?
Using an IPTV Code is straightforward, requiring just three steps:
Register a free iviewHD account.
Subscribe to an IPTV package to obtain the IPTV Code.
Install the iviewHD APK on your Android or Firestick device, and activate it using the IPTV code to start watching!
Our IPTV Codes are automatically sent to you upon subscribing to a free trial or a paid package, eliminating the need for any waiting! For detailed instructions, please refer to: iviewHD activation code.
Conclusion
Now that you know how to watch 18+ IPTV Adult Channels on iviewHD, it's worth mentioning that iviewHD IPTV offers more than just adult channels. With over 1000+ live channels from countries like the UK, Germany, Italy, France, Greece, and a library of 3000+ movies, TV series, and sports on demand, it's priced at a fraction of traditional TV subscriptions, starting at just $19.99 per month. It's the go-to choice for sports and TV enthusiasts!
If you never want to miss a sports event again, you can subscribe to our premium IPTV UK service, iviewHD Plus, which includes 14 days of free EPG, 7 days of Catch Up, and IPTV Recording features. Need to use it on multiple devices? We offer family packages at discounted rates, supporting up to 4 devices simultaneously! Start your 72-hour free trial of iviewHD now!
Read more articles you might be interested in: