Have you ever wondered if your Chromecast could do more than just stream from the usual apps? The answer lies in a process called 'jailbreak Chromecast,' a method that can unlock your device's full potential and allow you to access a wider range of IPTV subscriptions. This comprehensive guide will walk you through the steps to free your Chromecast from its limitations, giving you the power to choose from an expansive selection of IPTV services that aren't typically available. Whether you're looking to broaden your entertainment options or seeking more value from your IPTV provider, jailbreaking your Chromecast could be the game-changer you need.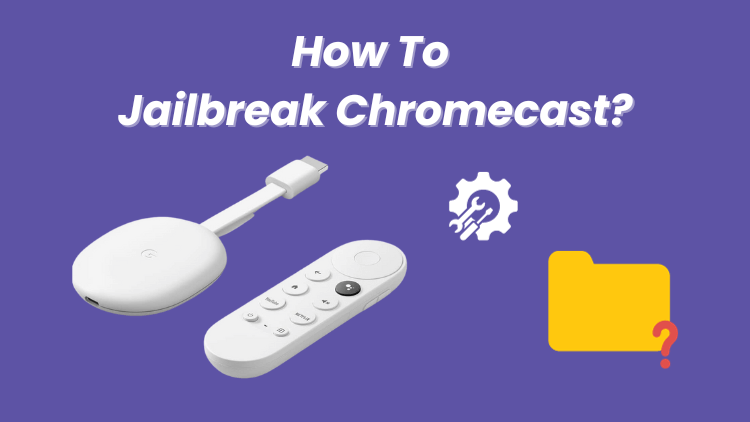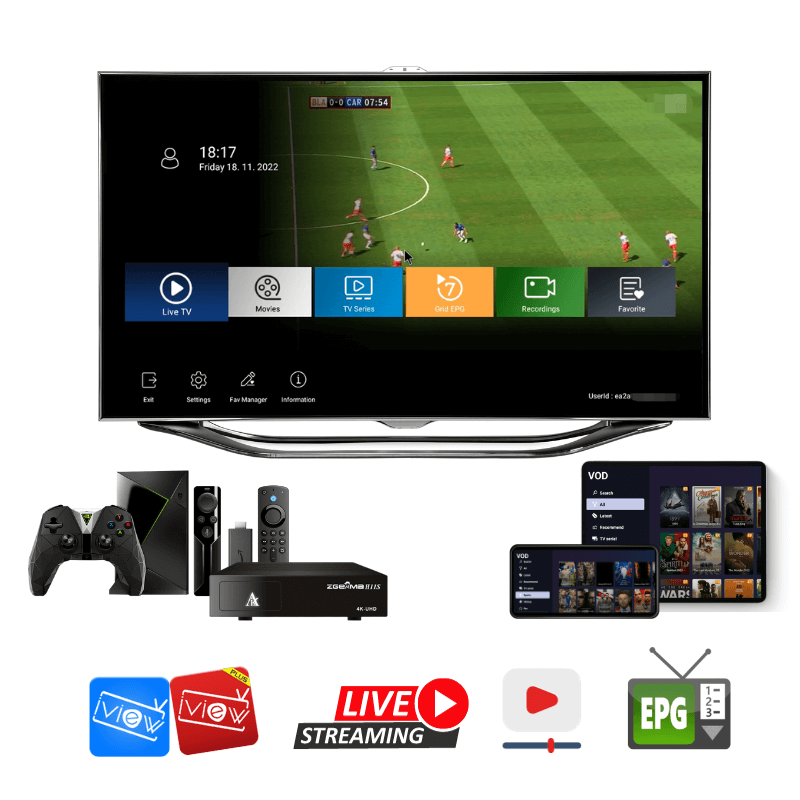 What is Jailbreaking?
Jailbreaking is the process of removing restrictions imposed by the manufacturer to gain unauthorized access to your device's operating system.
And with jailbreaking, you can gain access to additional apps, customization options and advanced features not officially supported. You can also watch more free movies, TV shows, games and more.
But jailbreaking has its risks, especially if you use it to watch programs of uncertain origin. You can also use an IPTV VPN to protect your personal information and bypass surveillance.
What is Chromecast Jailbreak?
Jailbreaking a Chromecast involves modifying the device to remove the manufacturer's restrictions, enabling access to extended functionalities and customizations beyond what Google officially offers. This process allows users to install third-party applications and enjoy a wider variety of entertainment options, from TV shows and movies to live sports and games. It also opens up possibilities for personalizing the user interface, adjusting streaming settings, and optimizing network configurations. The main appeal for many users is the potential for enhanced features without additional cost, apart from the initial setup. For those looking to maximize their savings, there are also legitimate free streaming options available for various types of content.
If you still want to save more overhead for your pocket, you can also check out our prepared, Free Pay-Per-View, Best Free Boxing Streams Sites, Best Free Firestick Sports Apps
Video Tutorial: How to Jailbreak Chromecast With Google TV
In order for you to have a more intuitive feeling of how to jailbreak Chromecast, you can first have a basic understanding through this video, or through this video already understand how to operate, and success, that will be very happy.
How to Jailbreak Chromecast With Google TV
Some users prefer a step-by-step tutorial with screenshots, so we try to accommodate that as well.
As with the jailbreak Fire Stick, first get your device to complete the downloader installation as well as enable the developer option.
Click on "Apps" in the main menu.
Click on "Search Apps"
Enter "Downloader" (AFTVnews) in the input field.
Click on the icon that appears and install it. When finished, return to the Chromecast home screen.
Click on "Settings" – "System" – "About"
Click Android TV OS build about 7 times until you see the message Developer options are enabled
Once the developer option is enabled, you will notice a message that says "You are now a developer!"
Go back to "App" in Settings, click on "Security and Restrictions"
Select Unknown Sources
Open the unknown source for the Downloader application.
That's the whole process.
Read more articles you might be interested in:
FAQs about Jailbreak Chromecast
Can you jailbreak a Chromecast reddit?
Yes, you can jailbreak a Chromecast to explore a wider range of applications and features beyond what is available by default, unlocking the full potential of the device.
How do I enable developer mode on Chromecast?
To enable developer mode on Chromecast, you typically need to access the device settings through the Google Home app, find the device's IP address, and then use a web browser to navigate to that address. From there, you can enable developer options, which include things like debugging and the ability to install apps from unknown sources. However, the exact steps can vary depending on the version of Chromecast and the updates to its software or Google's policies. It's always best to check the latest instructions from Google or community forums for the specific model you have.
Can you sideload apps on Chromecast 4k?
Yes, you can sideload apps on Chromecast with Google TV 4K. You'll need to enable developer options and allow apps from unknown sources, then use a file manager or a sideloading tool to install the APK files.
Is it illegal to have a jailbroken device?
No, it is not inherently illegal to jailbreak a device. Jailbreaking is the process of removing software restrictions imposed by the device's manufacturer. This allows the device to run unauthorized software. While jailbreaking itself is not illegal, it can lead to illegal activity if it is used to download or distribute pirated content. It's important to understand the laws in your jurisdiction and the terms of service of your device and any platforms you use.
How to Jailbreak Chromecast?
To jailbreak a Chromecast with Google TV, follow these steps:
Navigate to the main menu and select "Apps."
Choose "Search Apps" and enter "Downloader" by AFTVnews.
Select the Downloader app icon and install it. After installation, return to the Chromecast home screen.
Go to "Settings," then to "System," and select "About."
Click on the Android TV OS build repeatedly (about 7 times) until you see a message that says, "Developer options are enabled," indicating you are now a developer.
Return to the "Settings," go to "App," and select "Security and Restrictions."
Enable the option for Unknown Sources to allow installation of apps from sources other than the Google Play Store.
Allow the Downloader application to install from unknown sources.
Please be aware of the risks involved in jailbreaking any device, including potential security vulnerabilities and voiding warranties.
Conclution
Congratulations on successfully completing the 'jailbreak Chromecast' process! You now have a world of IPTV services at your fingertips, far beyond what traditional providers offer. With this newfound freedom, you can customize your viewing experience to suit your tastes, exploring a multitude of IPTV subscriptions that were once beyond reach. Remember to use this power responsibly, respecting content creators and providers. We hope this guide has empowered you to make the most out of your Chromecast, transforming it into a hub of endless entertainment and variety.