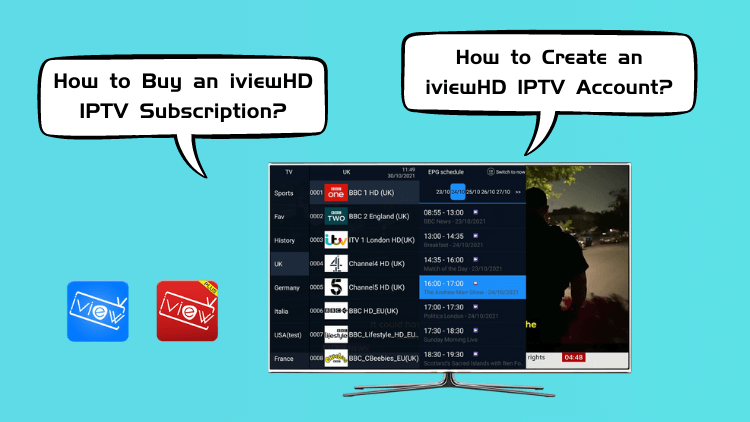 Are you tired of waiting for manual processing and complicated procedures to activate your IPTV subscription? Look no further than iviewHD IPTV, which offers an automated purchasing process and speedy order delivery. With the activation code provided by iviewHD, you can start enjoying live TV and sports events right away. This guide will take you through the simple steps of creating an iviewHD account, purchasing your IPTV subscription, and locating your activation code. Say goodbye to hassle and hello to effortless entertainment with iviewHD IPTV.
How to Create an iviewHD IPTV Account?
Creating an iviewHD account is easy! Click here to start creating your iviewHD account, or follow the instructions below to get started.
1.Visit https://bestiptviview.com/index.php/my-account/.
2.Create your account.
a) Fill in your username and email address. Make sure you enter the correct email address, as it will be used to log in to the iviewHD website and view your IPTV activation code. (Any important information from iviewHD, such as password resets, order details, promotional activities, and the latest updates, will be sent to this address. )
b) Once you are ready, click on "register".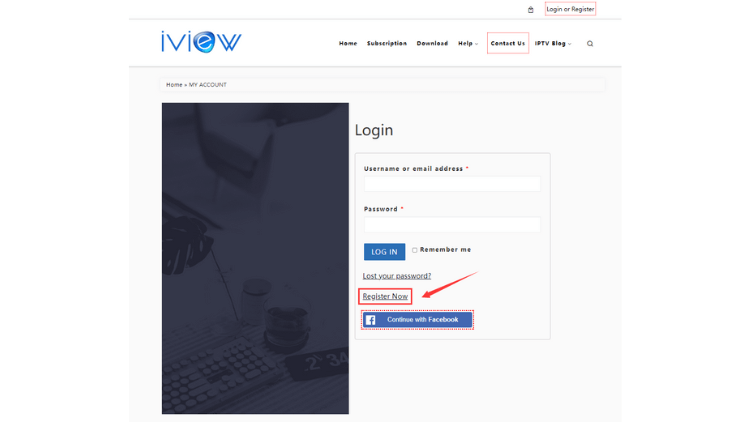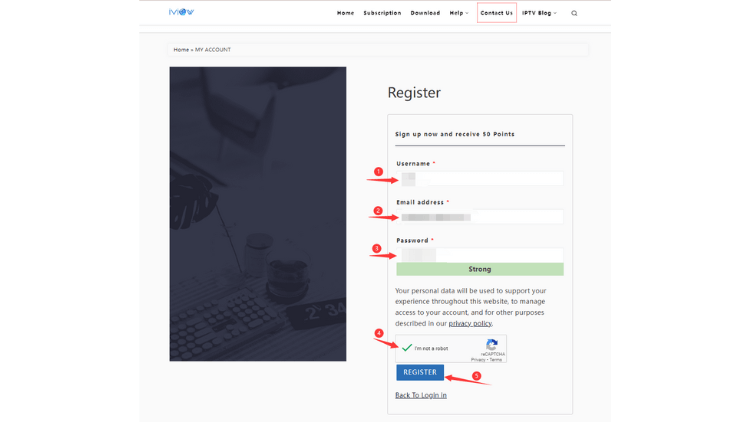 3. Check your email and verify your account by clicking on the verification email from bestiptviview.
4.You will be automatically redirected to the iviewHD website, where you can set your login password.
How to Buy an iviewHD IPTV Subscription?
1.Click on the "Subscription" button in the iviewHD website navigation bar.
2.Choose an IPTV plan (free trial or paid subscription) and add it to the shopping cart.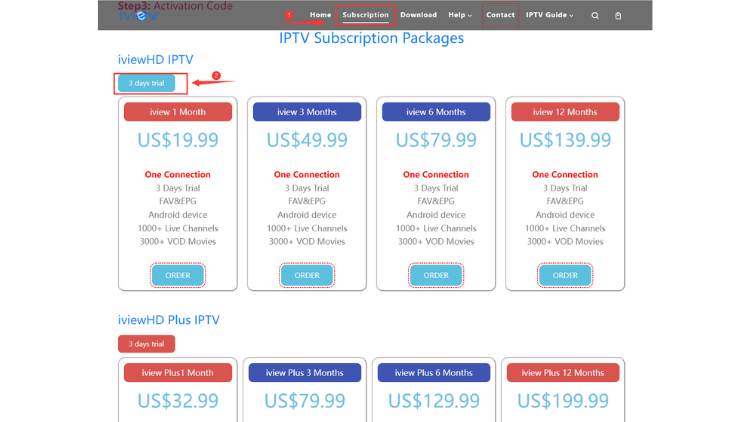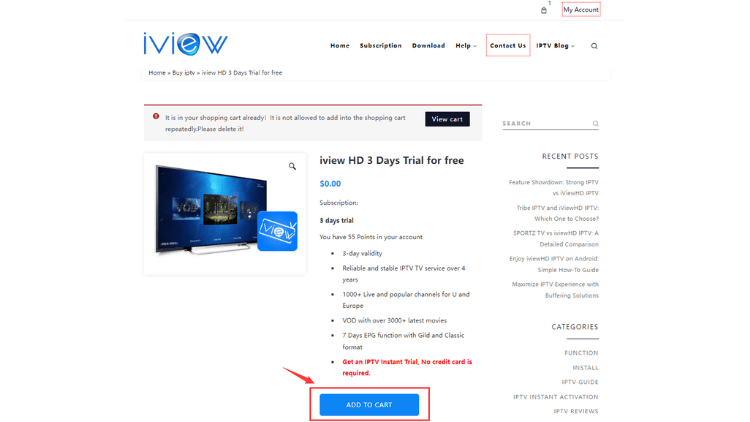 3. Enter the shopping cart, confirm the order, and click Proceed to checkout. You must provide a valid payment method to start your service (no payment method is required for IPTV free trials). Make sure to fill in the relevant information, and click on "Place order".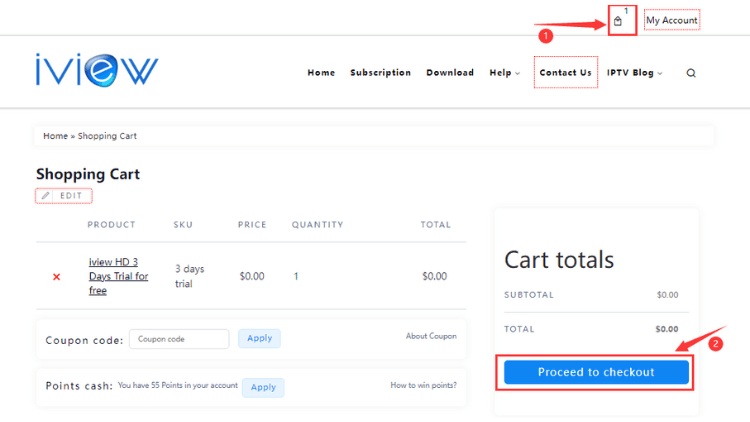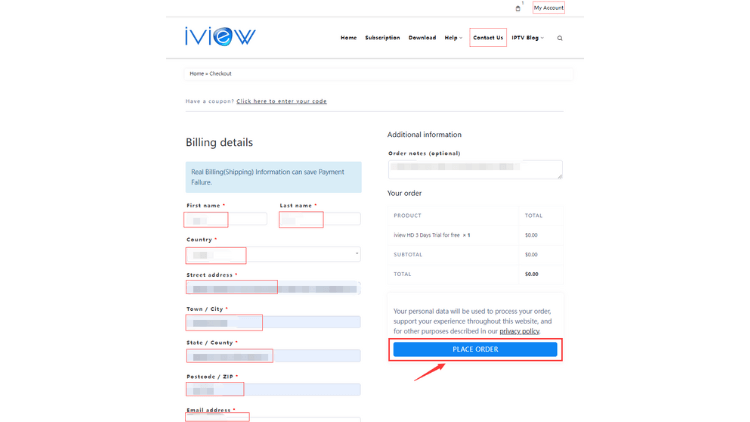 4. Once your order is successfully placed, you will immediately receive your IPTV activation code via email or by viewing your order. You can check your billing email for the order details sent by bestiptviview, which also includes your IPTV subscription activation.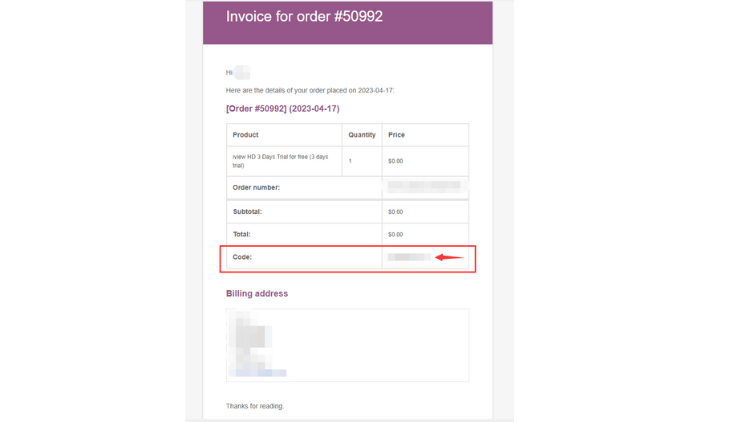 You can also click on "My account" in the iviewHD website navigation bar, then click on "License keys" in the left information panel to see your IPTV subscription activation code.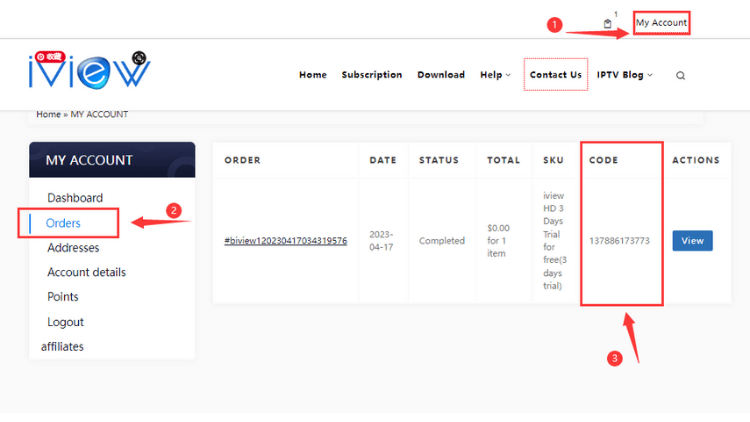 FAQ:
Is the account my IPTV subscription login credential?
No, the iviewHD account is used to log in to the iviewHD website and view your order details, including finding your IPTV subscription activation code.
Can I purchase your service without registering for an iviewHD account?
Yes, you can purchase our IPTV subscription without registering for an iviewHD account, but I recommend completing the registration first, as you can use your iviewHD account to quickly find your order details and IPTV activation code. We will also send the order details to your email, but sometimes our emails may be delayed or end up in your spam folder.
What devices are compatible with iviewHD IPTV?
iviewHD IPTV is compatible with Android-based devices such as Android TVs, Android TV boxes, Android phones, Android tablets, Amazon Firestick, and Nvidia Shield. If you have any concerns about the compatibility of your specific device, please feel free to contact our customer support team for assistance.
What should I do if I have trouble accessing iviewHD IPTV after purchasing a subscription?
If you're experiencing any issues accessing iviewHD IPTV after purchasing a subscription, the first thing to do is to make sure that your subscription is active and that you have entered the correct IPTV activation code. If you're still experiencing issues, please contact our customer support team via email or live chat, and we'll be happy to assist you in resolving the issue as quickly as possible.
Conclusion:
Thank you for choosing iviewHD IPTV, the hassle-free solution for your entertainment needs. Our automated purchasing process ensures instant access to our services, so you can start enjoying your favorite shows and sports events without delay. Should you require any further assistance, our customer support team is always available to help. At iviewHD IPTV, we value our customers and are committed to delivering the best possible service. Stay tuned for more exciting content, and thank you for choosing iviewHD IPTV!