Join us for an in-depth review of Apollo Group TV! Discover pricing details and a step-by-step Firestick setup guide. Whether you're new or considering switching to Apollo Group TV, this article provides the insights and guidance to make informed choices. Let's get started!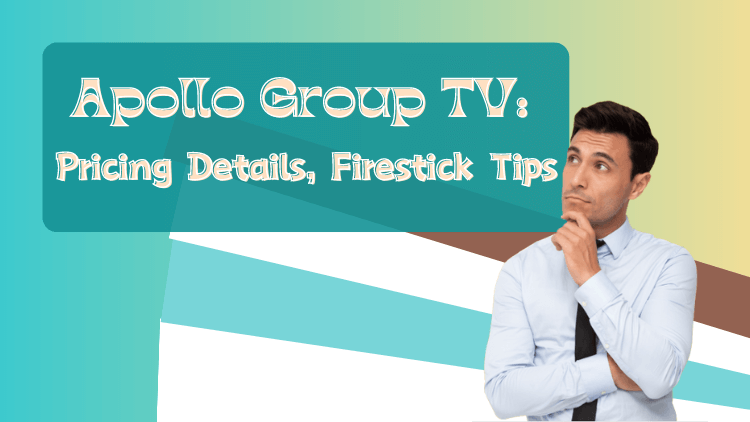 What is Apollo Group TV
Apollo Group TV is a rapidly growing and highly regarded IPTV service, offering an extensive range of over 1000 HD channels from the US, Canada, UK, and other countries. With access to over 5000 commercial-free movies and TV shows on demand, you can enjoy a diverse range of content on any device. By subscribing to Apollo Group TV, you can eliminate the need for expensive sports or pay-per-view channels and avoid cable fees.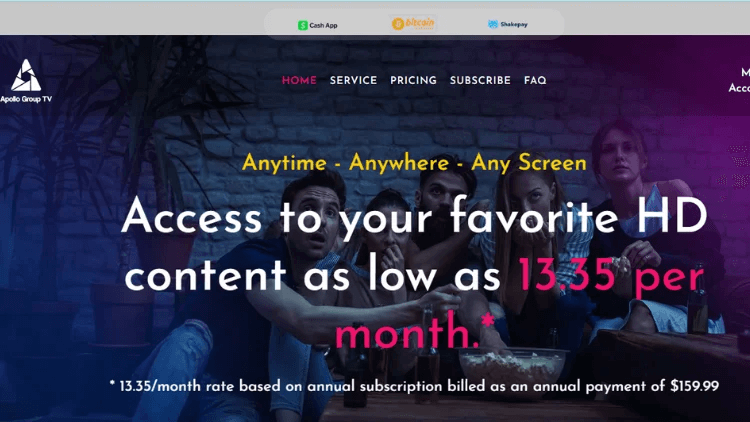 With support for Fire Stick, Android TV, Nvidia-Shield/Xiaomi-MiBox, Android and iOS mobile devices, and more, Apollo Group TV ensures seamless compatibility. If you're eager to delve deeper into the world of Apollo Group TV, continue reading for more information.
Apollo TV Review
Apollo TV doesn't just offer a wealth of TV channels, there are more great aspects of it that you can't miss, and we'll take a look at the features it includes with its basic subscription plan.
Apollo Group TV Features
Pros:
Support Android/Android TV/Ios/PC/MAC/Firestick platform
Compatible with popular IPTV players
Free trial is currently closed
Up to 5 devices per user
Accepts Bitcoin payments: Cash App and Paypal
VPN support
EPG
PPV
Live sports events
All categories (sports, entertainment, news, kids, etc.)
Customer support via email, Discord and Telegram
No geographic ip locks
Apollo group TV app available
M3U playlist
Cons:
No adult channels available
No recording or catch-up available
No free trial
No Xtream code or MAC support
Apollo Group TV subscription
If you want to watch Apollo TV, you need to sign up for an account before you can subscribe to the Apollo Group package. Instant Apollo offers a subscription plan that is simple and straightforward, but you can watch 5 streams on 1 network at the same time.
However, if you are in the US, Mexico or Canada, then you can watch 5 streams on 2 different networks.
Apollo Group TV pricing
Apollo Group IPTV is available in USD:
| Duration | Price |
| --- | --- |
| 1 month | $24.99 |
| 3 months | $51.99 |
| 6 months | $89.99 |
| 12 months | $159.99 |
How to download Apollo Group TV on Firestick?
Apollo Group IPTV is compatible with a wide range of devices, including Android smartphones, Android TV, iOS devices, PCs, MACs, and Firestick. However, it's important to note that certain devices, like Roku and Samsung TV, are not supported. In this section, we will provide a step-by-step guide on how to download the Apollo TV app on Firestick.
Scroll right from the main menu of Firestick and select the "Settings" menu.
Choose "My Fire TV." Scroll down and select "Developer Options" – "Apps from Unknown Sources."
Select "Open."
Go back to the home screen, type "Downloader" in the search box, and select and download "Downloader."
Open "Downloader," choose "Allow" in the prompt, and then click "OK."
On the homepage menu of the Downloader app (top-left tab), press select to open the on-screen keyboard.
In the Downloader app, enter the URL you received via email to download the Apollo TV APP.
Wait for the download to complete, select "Install," and then select "Done."
Finally, delete the APK file from the Firestick to free up Firestick memory.
Tips: If you cannot find the presence of the developer option in step 2, please see the tutorial at:
Related: How to get developer options on Firestick? 2023
If you don't quite understand the above abbreviated steps, Apollo Group TV has the detailed steps and you can seek their help when you need it.
Competitors of Apollo Group TV
ApolloTV is certainly a worthwhile IPTV service, but as mentioned above it does not currently support free trials and has no catch-up or recording capabilities. If you need these features, iviewHD Plus IPTV service can be a good choice for you.
iviewHD Plus IPTV Service
iviewHD Plus is a premium IPTV service that, similar to Apollo Group TV, IPTV provides comprehensive support for all Android systems and offers a dedicated Android APK called iviewHD Plus APK. With iviewHD Plus, users gain access to over 1000 live channels from Australia, Europe, and other regions, as well as a vast library of over 3500 video-on-demand (VOD) content. Additionally, iviewHD Plus offers more than 200 crucial channels to cater to diverse viewing preferences.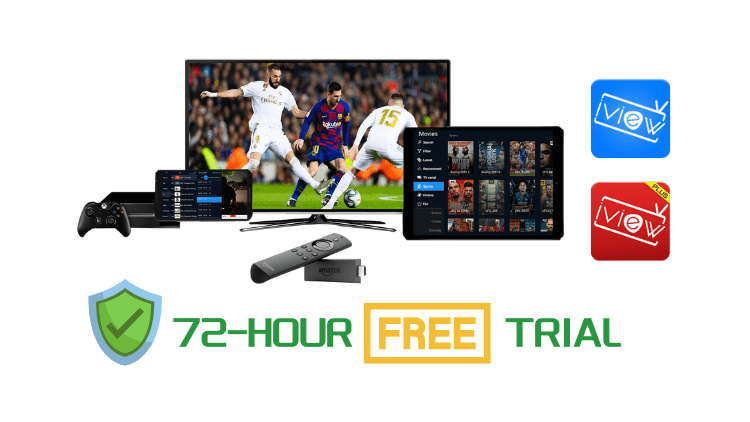 Its main features are:
Pros:
Favorites and EPG
7 days catch-up and PVR
Standalone application
Instant activation
Sports events on demand
PPV
Home service, multi-device
24/7 customer support
Cons:
Only Android devices are supported
No Xtream code or M3u support
iviewHD Plus subscription plan
| Duration | Price |
| --- | --- |
| 1 month | $32.99 |
| 3 months | $79.99 |
| 6 months | $129.99 |
| 12 months | $199.99 |
iviewHD Plus IPTV is available on all Android devices. iviewHD Plus IPTV Apk is available in two versions, STB version and PAD version. STB version is available for Android TV boxes and PAD version is available for Android phones.
How to install and configure iviewHD Plus IPTV on Firestick?
iviewHD Plus APK requires the same Downloader as Apollo TV APP to be installed on the Fire Stick.
Open the Firestick home page and click the Settings icon.
Select My Fire TV<< Developer Options<< Apps from Unknown Sources<< to open.


Return to the Home screen.
Open the Firestick Home screen. Go to the Find menu. Select Search at the top.
Start typing Downloader.

When it appears in the suggestions below the keyboard, select Downloader.

Open the Downloader when installation is complete. (All of the above steps are the same as downloading the Apollo Group TV APP)
Final step: Download and install iviewHD Plus IPTV APK.
Open the downloader and on its main menu, insert URL, and click Start.
iviewHD IPTV Apk for STB: https://iptviview.com/ivstb/
iviewHD Plus Apk for STB: https://www.iptvapkdownload.com/app/stbivp
Wait for the download to complete and click Install.

FAQ
Is Apollo Group TV safe?
As of now, no antivirus system has identified the Apollo Group TV APK as malware, indicating its safety for use. Nonetheless, it is advisable to utilize a reliable VPN service to enhance your security and privacy.
Is Apollo Group TV Legal?
First, IPTV is a technology that allows the delivery of television content over the Internet. the legality of IPTV services may vary, depending on the specific content being streamed and the laws and regulations in your country.
Furthermore, if you have any apprehensions regarding the Apollo Group TV IPTV services, it is advisable to opt for a reputable VPN service. By utilizing a reliable VPN, you can enhance your online privacy and security while accessing IPTV content.
What is the Apollo group tv channel list?
Apollo Group TV has 1000 HD channels, over 5000 VODs. Contains various types. ABC, CBS, FOX* and NBC* as well as MTV, VH1, SHOWTIME, HGTV, MSNBC, SYFY, USA, Bravo, Food Network, E!, and Discovery Channel among others. *Regional restrictions apply.
Does Apollo Group TV offer a free trial?
No. Certainly, if you are in need of a free trial, you can explore the iviewHD Plus IPTV service. They offer the option to try their service without any cost, allowing you to experience their features and content before making a purchase decision.
Conclusion
Apollo Group TV stands out as a top choice for IPTV enthusiasts, offering competitive pricing and seamless integration with Firestick. With our setup guide, you'll quickly embark on a streaming journey with a vast channel selection. Explore other notable IPTV services like iviewHD IPTV , Yeah IPTV, and XtrixTV to find your perfect fit. Elevate your streaming experience and embrace the world of Apollo Group TV today.