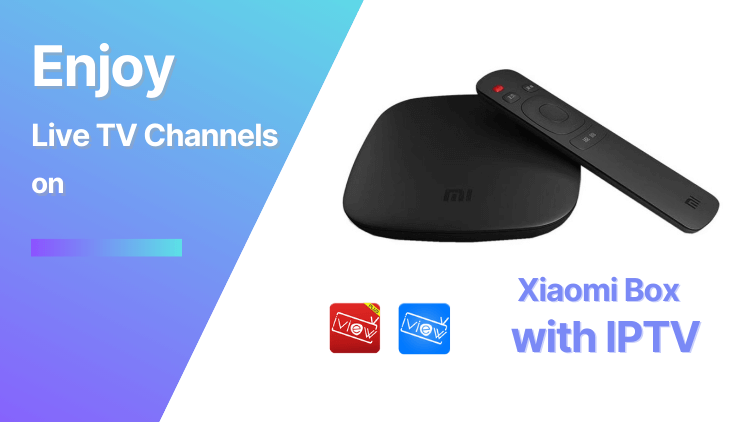 IPTV has emerged as a budget-friendly way to stream videos, gaining immense popularity among viewers. iview HD IPTV is one of the leading providers of IPTV services, offering an extensive collection of channels and VOD options from countries like the UK, Germany, and the US. This tutorial will provide a step-by-step guide to installing the iview HD IPTV app on your Xiaomi Box, enabling you to enjoy high-quality video content on your device.
IPTV Free Trial
+1300 Live TV & +3000 VOD
TV Guide (EPG)
Plus with Catch Up & Cloud PVR
Reliable & Stable Server
Supported to Android & Firestick
3 days Free Trial, No CC
Instant Activation
Install iview HD IPTV App on Xiaomi Box via Browser
Here is a guide on how to install the iview HD IPTV app on your Mi Box:
Open your preferred browser (Chrome, Firefox, Google, etc.).
Type in one of the following URLs in the browser and hit enter:
Option 1: iviewHD APP : https://iptviview.com/ivstb/
Option 2: iview HD Plus APP : https://www.iptvapkdownload.com/app/stbivpr
Click "OK" to allow downloading the application. The required APK file will start downloading.
Once the download is complete, click on the APK file.
The installation page will open. Now, click on "Install".
After the installation is complete, click on "Open".
Install iview HD App on Xiaomi Box via Downloader App
Iview HD App is not available on Google Play, so you need to jailbreak your Mi Box and follow the steps below to install the app.
Step 1: Turn on your Mi Box and click on the "Settings" option on the main screen.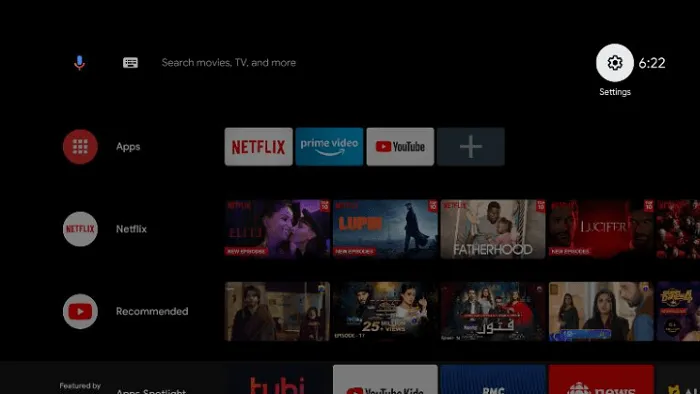 Step 2: Select the "Device Preferences" option.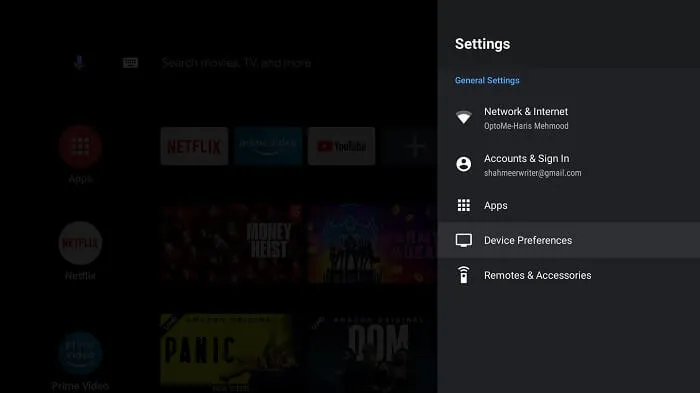 Step 3: Click on "About".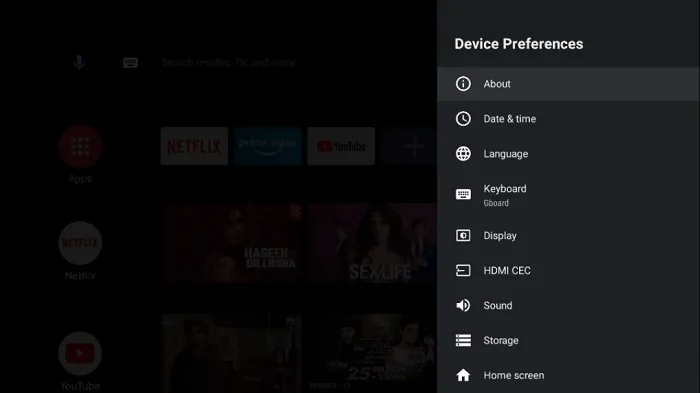 Step 4: Click on the "Build" option multiple times to enable "Developer options".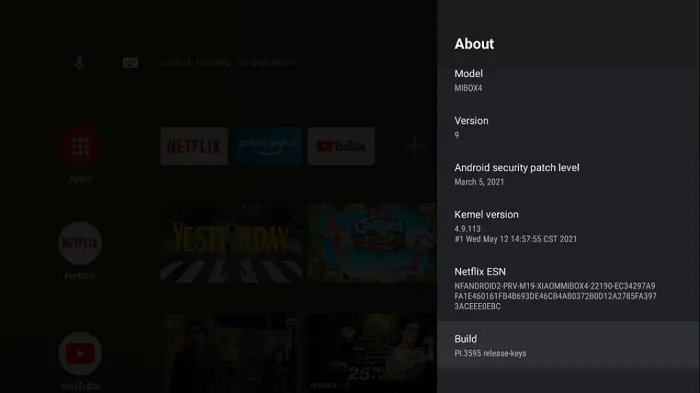 Step 5: Go back to one step and select "Security & Restrictions".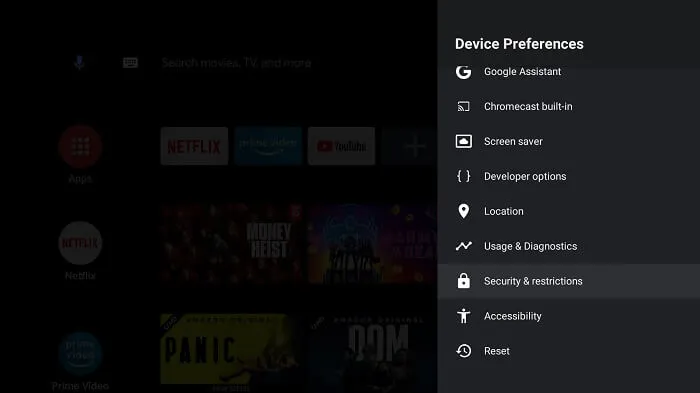 Step 6: Click on "Unknown Sources" and allow the installation of apps from unknown sources.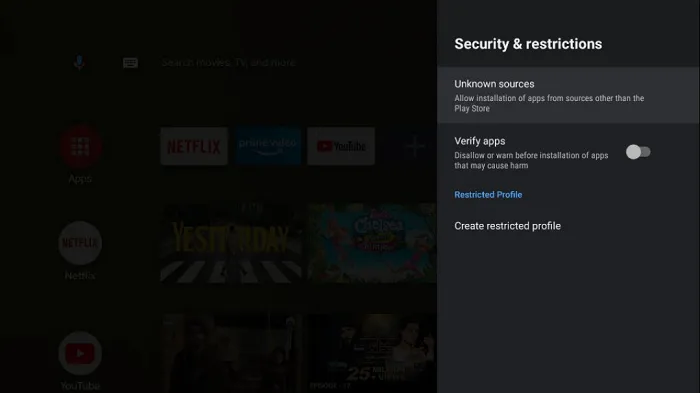 Step 7: Then click on the "Verify Apps" option that opens by default and turn it off.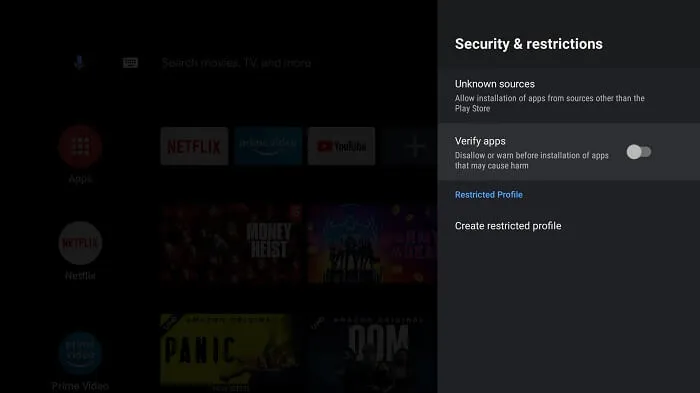 Note: That's it. By following the above steps, you have successfully jailbroken your Xiaomi Mi Box. The next step is to install third-party apps, which I will show you in the following steps.
Step 8: Now return to the main screen of the Mi Box and click on the "Apps" option in the menu.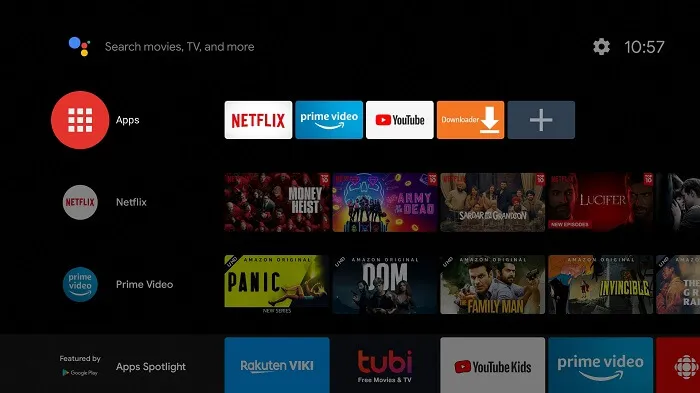 Step 9: Click on the "Get More Apps" option.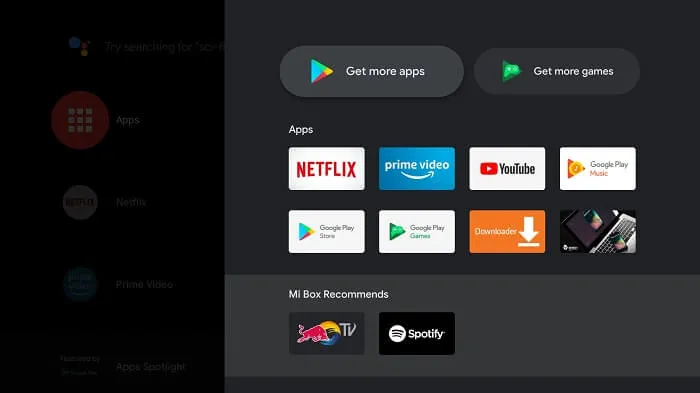 Step 10: Click on the "Search" icon in the menu bar.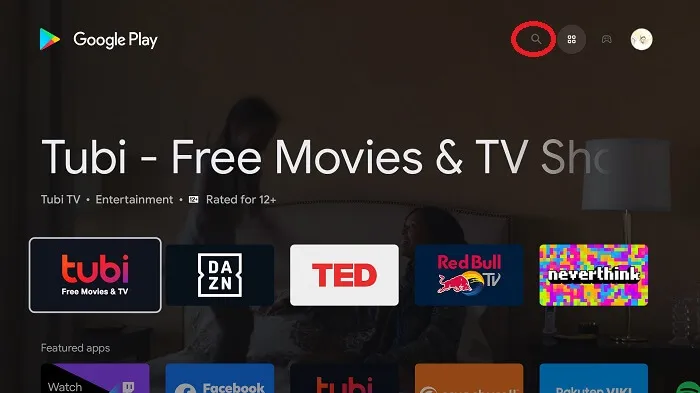 Step 11: Type in "Downloader" in the search bar, and click on the icon of the app.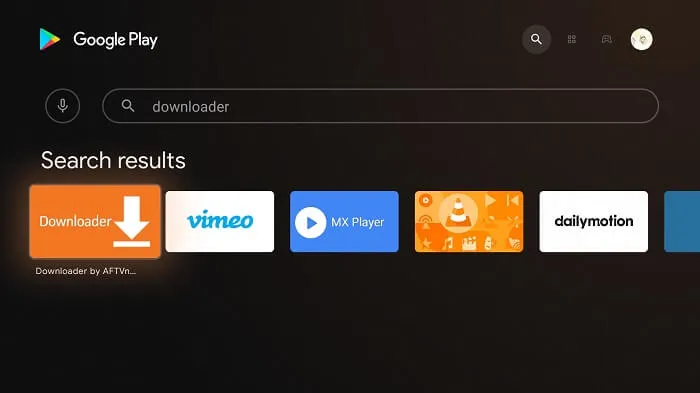 Step 12: Click on the "Install" button.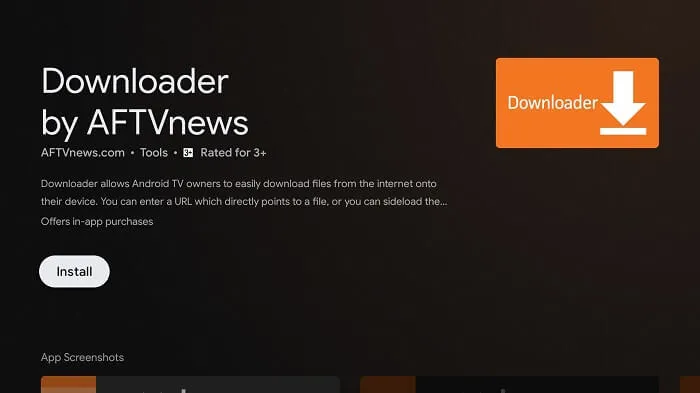 Step 13: Wait for some time for the downloader to be installed on your device.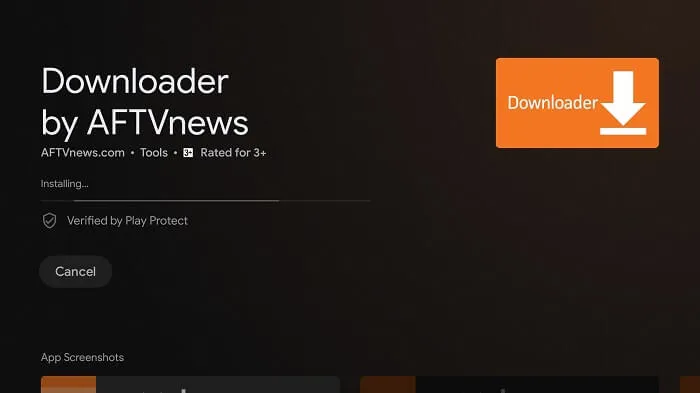 Step 14: After the application is successfully installed, click on "Open".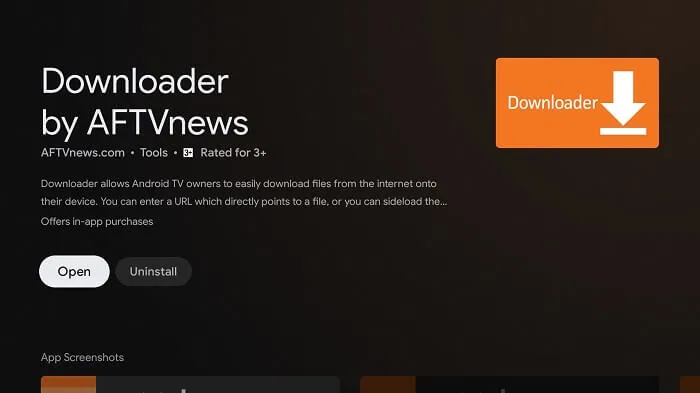 Step 15: Click "Allow" to grant the Downloader permission to access your photos, media, and files.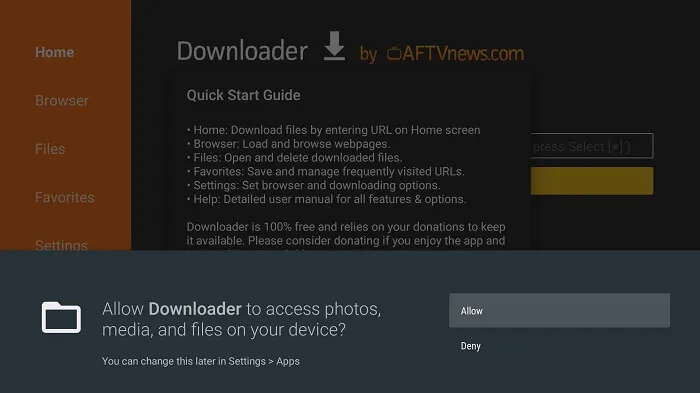 Step 16: If a pop-up window like this appears on the screen, click "OK".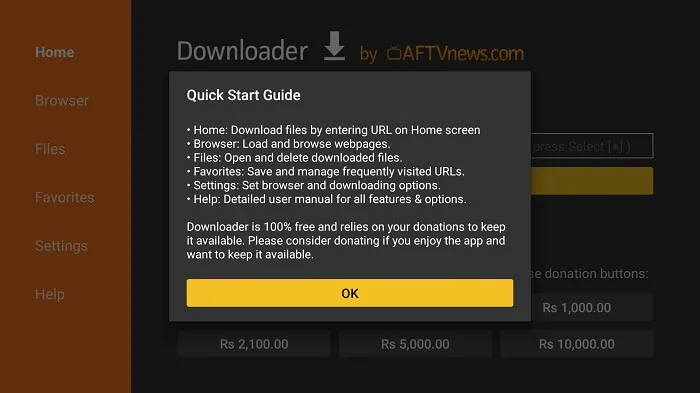 Step 17: Click on the "Settings" menu and select "APK Auto-install".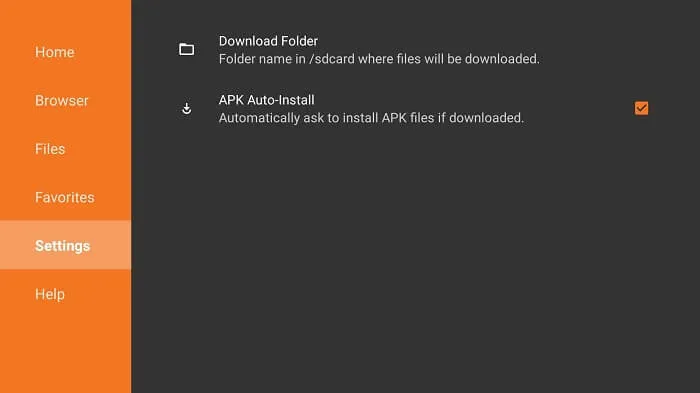 Step 18: From the Downloader's main screen, click on the URL bar.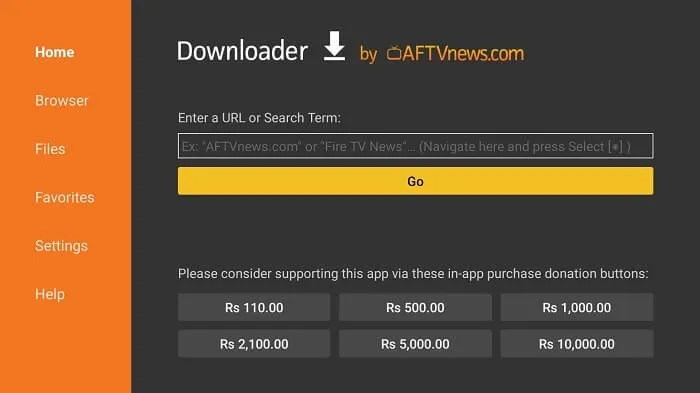 Step 19: Now enter the iviewHD App URL and click "Go".
Option 1: IviewHD App : https://iptviview.com/ivstb/
Option 2: IviewHD Plus App : https://www.iptvapkdownload.com/app/stbivpr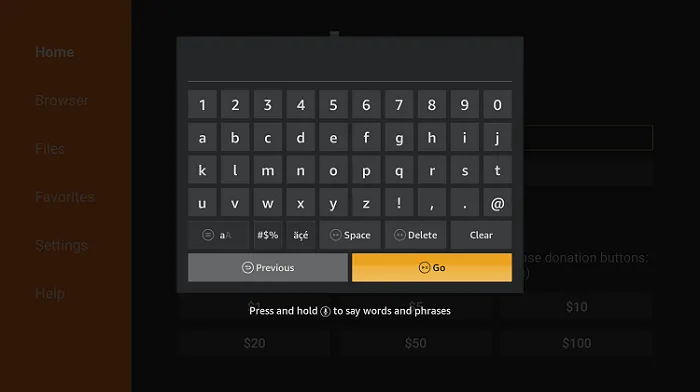 Step 20: Wait for a moment. The APK file of the iviewHD App is downloading on your Xiaomi Box.
Step 21: Now click on the "Install" button.
Step 22: After the app is installed, click on "Done".
Once you open the application, the system will ask you for the IPTV subscription activation code. If you have purchased our IPTV subscription, the IPTV activation code will be sent to your email (please check the junk mail folder). If you have registered for an iviewHD account on our website before purchasing, please log in to your account and find your iviewHD activation code in "My Account".
FAQ:
1.Is there free IPTV?
Yes, there are free IPTV services available, but they may not offer the same level of quality and reliability as paid services. It's important to be cautious when using free IPTV as they may not be legal and could potentially expose you to security risks.
2.Can I watch TV on the xiaomi box?
Yes, you can watch TV on the Mi box. By subscribing to a premium IPTV streaming service like iview HD, you can access a variety of TV channels and shows on the Xiaomi Box.
3.Can I use IPTV on Android box?
Yes, you can use IPTV on an Android box, which installs IPTV in the same way as the Xiaomi box. It's a cost-effective way to enjoy high-quality streaming services on your TV.
4. What device can I watch IPTV on?
IviewHD supports all Android devices, including Android phones, Android PAD, Android TV boxes, Smart TV boxes (Android system), and Android Smart TVs. The iviewHD IPTV service can also be used on common devices on the market such as Fire Stick, Fire TV, Shield TV, NVIDIA Shield box, X96 mini, and Shiled box.
Conclusion
In conclusion, installing IPTV on your Xiaomi Box is a quick and easy process that opens up a world of streaming possibilities. With the iview HD IPTV app and a stable internet connection, you can enjoy high-quality TV channels and VOD content from a range of countries. So why wait? Upgrade your home entertainment system with Xiaomi Box and iview HD IPTV today!